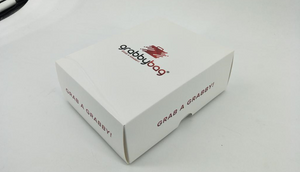 GrabbyBag says 'Thank You'
Dear Friends,
As a small business, and like most people around the world, we have been affected by the COVID-19 pandemic quite severely. However, in the spirit of those fighting on the frontlines, we haven't given up and we won't give in. We have adjusted as best we can in the current climate while keeping our ethos and mission at the heart of what we do - to help people at a time of need.
We have therefore spent the last few weeks working to secure crucial additional funding to obtain more PPE and hygiene items to help with the battle against COVID-19.  We particularly want to help care homes and respite centres, as well as charities that help look after the vulnerable, elderly and those living with disabilities.
Our GrabbyBags have all the essential items that people who access care homes, respite centres and charity services would need. Basic toiletries at an affordable cost. These bags of toiletries are also ideal for loved ones who are working shifts, living in a care home, at a hospital, for those in self-isolation and under quarantine. They contain everything one would need during this time of lockdown and isolation, social distancing and staying home.
The bags can be safely delivered using our delivery partners, who are practising safe and efficient delivery methods while following current hygiene and social distancing guidelines.
We are also saying #ThankYou to our Heroes and have gifted some of our 'Courtesy Toiletry Gift Bags' to essential service workers such as staff at a special needs school and NHS staff in various areas of London. To help us say Thank You please nominate someone (or yourself!) by following us on Instagram at @grabbybaguk and drop us a DM with the details. You can also email us at info@grabbybag.com.
If you are a Care Home, Respite Centre or other organisation that needs more bulk PPE and sanitisation items, please email us at info@grabbybag.com for the attention of Corporate Sales.
Stay Well and Be Safe. With love, the GrabbyBag Team."
---
2 comments